NIKE 6.0
Transform a printed pocket magazine into an online experience. Partnership with Norte Agency.
Content strategy, Creative Direction, Concept, User Interface, Digital Production → 2010
LACOSTE


Evolução Francesa was the brand behind strategy content of Lacoste in Brazil. The goal of this project was to turn their current successful blog into an online portal, constantly updated with more than 30 featured collaborators (designers, bloggers, photographers and trendsetters). Working closely with the LIVEAD Agency team and the designer Nelson Balaban (via Norte Agency), was created an entire new end-to-end product with visual and content management system.

Product Design, Concept, User Interaction Design, CMS Customization. 2011 → 2014





RIO+
SOCIAL


Working in partnership with the creative and UX team of LIVEAD Agency for an event inside Rio+20, was created landing pages for their bilingual responsive website.

User Interface Design → 2012



OI COMO FAZ


Modular User interface design of a Q&A costumer service center portal for the biggest Brazilian Telecom, in partnership with LIVEAD Agency. User Interface Design → 2013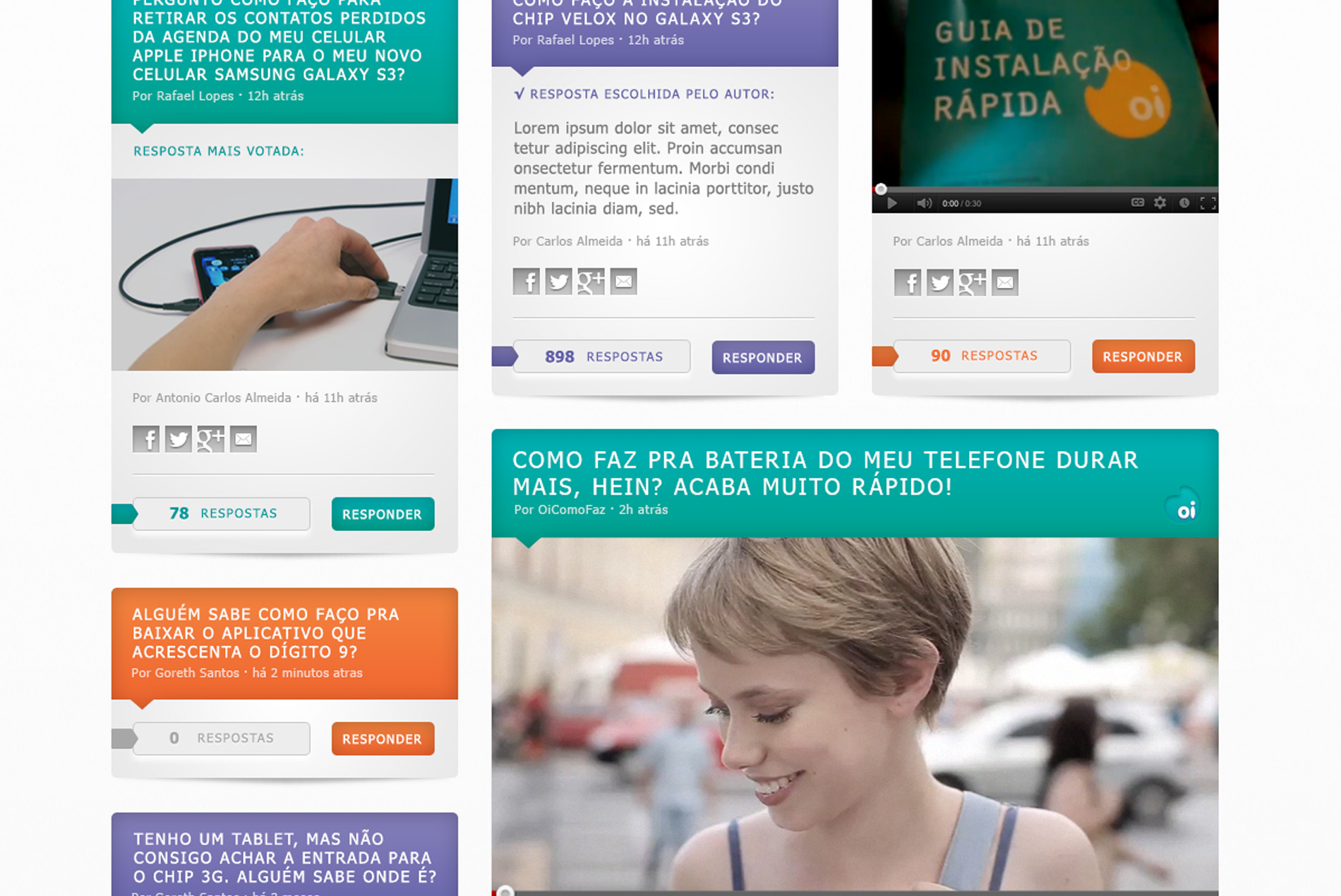 PEGADAS SALGADAS


Salted Footprints, 76' → 2012

Working with director Luciano Burin to produce this documentary feature-film that portrays how surfing culture influenced the city of Florianópolis in south Brazil. The film is based on 25 interviews with people that make their living out of surfing in the city, along with stunning landscapes and surf footage. Released in 2012, Pegadas Salgadas 'Salted Footprints' was featured in film festivals around the world and broadcasted on national television in Brazil.

Film Editor, Color Grading, Post Prodution Art Direction, Sound Design.